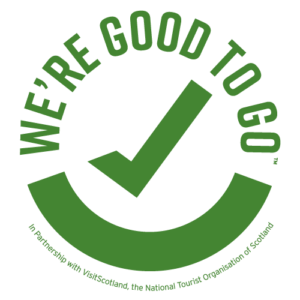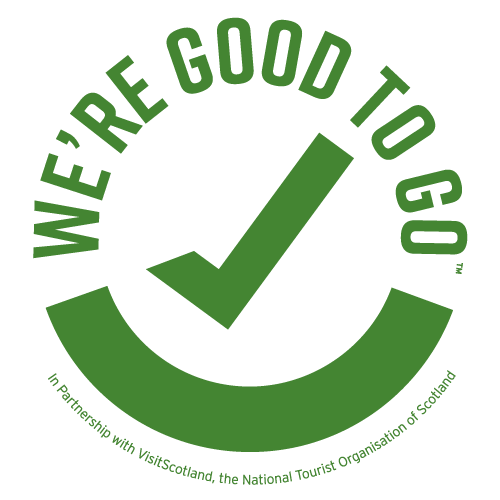 CLICK HERE TO FIND OUT MORE ABOUT OUR COVID-19 PREPERATIONS
The Scotia Bed and Breakfast is a friendly, family run guest house just 10mins walk away from the centre of Perth. Situated on the Dunkeld Road, Scotia B&B can offer reasonably priced, comfortable accommodation with off road car parking and secure parking for two wheeled vehicles.
We serve a delicious hearty breakfast at a time to suit you, early starts are not a problem, or we can also offer you a room only option. We are child friendly and well behaved pooches are very welcome. Whether you are visiting Perth for pleasure or working in the area Alasdair and Suzie hope that you will stay with us at the Scotia B&B.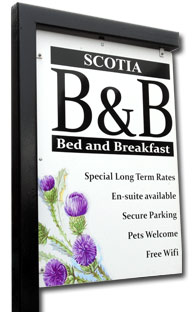 All guests can access
Free WiFi
Hair Dryer
Iron and ironing board
Tea, Coffee and biscuits in all the rooms
Freeview Digital TV in all the rooms
Bike covers
Drying facilities
Resident's Lounge
What our visitors have been saying about us on Tripadvisor:
"As someone who virtually lives in hotels and b&b's let me be the first to say that scotia breakfast is like the hilton compared to all other hotels charging at this price range, in fact i would go as far as to say they are under charging for their services" – Andrew, Stoke on Trent
 "Didn't know what to expect for the price I paid and what a pleasant surprise I got when I walked through the door – a friendly welcome, sparkling clean, comfortable and well maintained. Fantastic value for money and the lovely breakfast sets you up nicely for the day." – Paul, Durham
"We stayed here just 1 night, but we wanted to stay longer. The room is perfect, breakfast plentiful and delicious, good location( very close to city center) and people are really unforgettable for their affability." – Anna, Rome
You can see more of our reviews by visiting the Tripadvisor website.